eNewsletter
Links

Click RSS logo above
to subscribe to this blog!
Topics
Archives
Resources
Christmas Special
20% DISCOUNT ON ALL ORDERS!
Simply enter the Special Coupon Code "Christmas" when checking out.
Shop now! >>
Featured Resource
LEFT BEHIND OR LED ASTRAY?
Examining the origins of the secret pre-tribulation rapture.
Learn More >>
Featured Resource
THE SUBMERGING CHURCH
A closer look at the Emergent Church, its leaders, their teachings and where it is all headed in light of bible prophecy.
Learn More >>
Other Products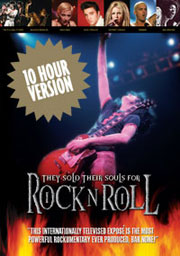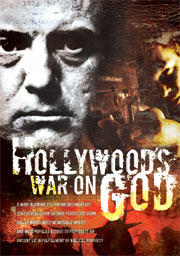 Nov
By Chad Davidson
So-Called Christian Blogger Glennon Doyle Melton in Gay Relationship With USA Soccer Legend Abby Wambach: When "Christian" Isn't Really Christian.
As B.B. Warfield once rightfully said:
"If everything that is called Christianity in these days is Christianity, then there is no such thing as Christianity. A name applied indiscriminately to everything, designates nothing." –Benjamin B. Warfield, The Princeton Theological Review, Volume 14 (London: Humphrey Milford, 1916), p. 199
What was once used as a name of reproach for those who were followers of Jesus Christ (Acts 11:26, Acts 26:28, 1 Peter 4:16) is now a fluid term used to denigrate the conservative, assign to murderers, and is even used to elevate the liberal.
(Continue reading…)
Nov
By Joe Schimmel
On the day of the 2016 presidential election The Sun headline of the day read:
"'SHE LOOKS LIKE A FUTURISTIC NAZI': Outrage as Lady Gaga's bizarre costume at Clinton rally is likened to a Nazi uniform."
The article also noted:
"POP icon Lady Gaga has been slammed for her bizarre outfit while speaking at a Hillary Clinton rally, as social media users likened it to a Nazi uniform." (Source)
What The Sun did not point out is Gaga's past love for Nazi uniforms and her love for David Bowie, who she often emulates with her costumes. Bowie shocked the public more than once by using Nazi symbolism glorying the National Socialists (NAZI) Party, which was responsible for the death of over fifty million people, including the systematic murder of six million Jews.
Continue reading the article here >>
Oct
By Joe Schimmel
Halloween's roots in witchcraft and Druidic paganism are undeniable. When we examine the history of Halloween, one thing we find out very quickly is that it is based on the ancient pagan religion of the Celtics in Northern Ireland and their celebration of the festival of the dead, known as Samhain. In Northern Ireland, a class of ruthless priests known as the Druids ruled Northern Ireland through occult terror and human sacrifice for centuries.
According to Ronald Hutton in The Stations of the Sun: A History of the Ritual Year in Britain, 'Samhain' referred to Celtic Halloween customs all the way up until the 19th century (Hutton, Ronald, The Stations of the Sun: A History of the Ritual Year in Britain, New York: Oxford University Press, 1996, p. 369)
Today, Ireland celebrates Halloween with fireworks displays and is the only nation on earth that recognizes Halloween as a national holiday. Children in Ireland are given a week off from school for its observance.
Continue reading the article here >>
Oct
By Joe Schimmel
"That's when I went to the crossroads and made a big deal…" – Bob Dylan (No Direction Home, Martin Scorsese, 2005)
"I made a bargain with … the Chief Commander … [of] this earth, and the world we can't see." – Bob Dylan (60 Minutes, 2009)
As of October 13, 2016, Bob Dylan can add one more trophy to his impressive worldly accolades: Nobel Laureate. Dylan was just awarded the Nobel Prize in Literature and hailed for having "created new poetic expressions within the great American song tradition." (Source)
Dylan has been dubbed the world's "greatest living poet," the "inventor of folk rock" and "the most important figure in pop-culture history." Rolling Stone magazine called Dylan's song, Like a Rolling Stone, the "number one song of all time."
Continue reading the article here >>
Jul
By Chad Davidson
The following screenshot (click photo to enlarge) is of a reply we sent to rapper Lecrae on his Twitter account. As many Americans were celebrating Independence Day, Lecrae thought it would be a good time to remind everyone about the horrors of slavery. While this, in and of itself, is not a terrible thing to point out to people, the ominous tweet has caught much backlash from fans who also remember the many freedoms we have today.
In fact, fellow artist Joseph Rojas (of Seventh Day Slumber), wrote on his Facebook page:
"It's awesome how our country has come so far! Lecrae is now a millionaire! I'm sure that's what he was trying to say. #OnSomeReal #AllTheWay100 #TheOnlyReasonIcanPostThisIsBecauseImMexican #realTalk #AwhitePersonWouldBeLabeledARacistForThisPost #RacismAliveAndWell #MinoritiesGetAwayWithRacismEveryDay #GetAtMe"
Jun
By Chad Davidson
It is always interesting to see politicians asked about their religious faith. Sometimes they will use it as a tool so that they gain popularity with a certain crowd, while others will keep it a little more close to the vest.
Watching this interview on CNN, my only thought was that the person in question, Gary Johnson (who I honestly don't know much about, outside of him being a Libertarian), was embarrassed to admit he believes in God. How else would you describe the following statement?
"I have to admit to praying once in a while, and, yes, I do believe in God."
–Gary Johnson (Source)
He has to "admit"? As if there is some sort of charge against him for wanting to speak with his Creator? He said that he use to go to church, no longer does, and if there was anything he took away from Christianity "[it's] do unto others as you would have others do unto you".
(Continue reading…)
May
By Joe Schimmel
Flakka, a relatively new designer drug that burst onto the scene in 2012, with its epicenter in Florida, claimed the lives of 126 people in 2013 alone and is rapidly spreading to other states throughout the country.
Flakka is an ascending drug because it is cheap and only costs three to five dollars a hit. It is cheaper than heroin and up to 10 times cheaper than ecstasy/molly. This drug – being called "gravel" and "$5 insanity" – is even more dangerous than meth or heroin! Flakka is a synthesized stimulant derived from the khat plant (known as "Catha Edullis") found in the Middle East and Somalia, and is often laced with other deadly drugs, unbeknownst to is users. Flakka effects have been compared to a fusion of crack cocaine, crystal meth, LSD and PCP. "I was an undercover narcotics detective… I have not seen anything like it," Broward County Sheriff Scott Israel said.
Young people are flocking to flakka because it is not only cheap, but offers a sense of euphoria and self-empowerment, while being easily accessible. Young people actually order flakka online and have it delivered to their front doors! It can come in crystalline rock form and can be swallowed or injected, or snorted and vaped in an e-cigarette.
Continue reading >>
May
By Chad Davidson
While all the fuss about Beyonce's latest visual album, "Lemonade," has been, "Who was Becky with the good hair?", (reportedly speaking of someone her husband committed an extra-marital affair with), one thing that might have been missed was the fact that Beyonce does a spoken word performance where she makes mention of using the Bible as a Tampon!
(Continue reading…)
Dec
By Joe Schimmel
What happens when celebrity pastors not only fail to warn their congregations about immersing themselves in the moral cesspool of pop culture, but also encourage them to dive headlong into such filth with their mouths wide open? What happens when these same pastors are leading (or being led by) some of the most unrepentant and scandalous rap and pop stars like Kanye West and Justin Bieber? What happens when they not only endorse their music, but also actually participate in that which is blasphemous and abominable to the Lord Jesus Christ? It is with a heavy heart that I feel I must reveal what you are about to read. What is taking place in the church is bringing severe harm to the body of Christ and leaving a tragically compromised and flawed witness of the gospel to the world that desperately needs Jesus.
Pastor Rich Wilkerson's new reality program "Rich in Faith," produced by Oxygen Media, began airing on December 2, 2015. The show features Wilkerson building his Church in Miami, Florida through gimmickry and endorsements by none other than rap and pop stars, Kanye West and Justin Bieber! One member of his church, after watching the first two episodes of Wilkerson's reality series, posted a comment under the trailer for the show, "I just watched the two episodes that have aired. I enjoyed the show yet still didn't hear the word Jesus." Another posted, "I saw Pastor Rich got a new book out and in his release party he had rappers of the world performing and stuff like that.. but why?? I wouldn't have snoop dog performing in the release party of my Christian book. I'm just saying." (Source: https://www.youtube.com/watch?v=b-PyDkAXkUs – Comments by "Dolly A.")
Continue reading the full story here >>
Dec
By Joe Schimmel
As tragic as it is ironic, on the very page of Rolling Stone Magazine online, where the now deceased Scott Wieland's ex-wife, Mary Forsberg Weiland, laments the fact that a large segment of society encourages their pop idols to live in the fast lane and then glorify their deaths when they crash and burn, Rolling Stone, true to form, links to a montage titled "Scott Weiland: A Photo History of His Wild Life." (Source)
Weiland was found dead on his tour bus just before he was scheduled to go on stage with his band The Wildabouts. Weiland founded and fronted the Stone Temple Pilots, one of the most popular grunge bands of the 1990s and abused drugs throughout his career. Scott Weiland & The Wildabouts' guitarist, Jeremy Brown, died earlier in 2015 at the age of 34 due to "multiple drug intoxication" the day before the release of their album Blaster.
Older Posts »