eNewsletter
Links

Click RSS logo above
to subscribe to this blog!
Topics
Archives
Resources
Featured Resource

THE SUBMERGING CHURCH
A closer look at the Emergent Church, its leaders, their teachings and where it is all headed in light of bible prophecy. Learn More >>

Other Products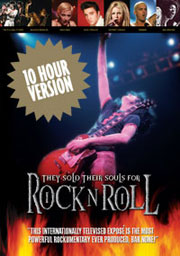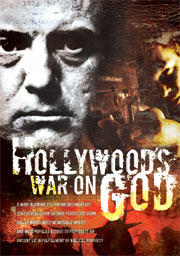 Aug
By Joe Schimmel
Our staff at Good Fight Ministries posted the following on our Facebook page on Wednesday, August 20, 2014: "Glenn Beck stops by Joel Osteen's church!"
"…we spent Sunday morning with our religion followed by a service at Joel Osteen's Lakewood Church in Houston. I spoke with Joel and Victoria before and after the service. They are always so kind and gentle. While again, we might disagree on "religion", just as I might have with the Archbishop, we are in total agreement on faith." –Glenn Beck, "Are we a nation divided?" August 18, 2014, glennbeck.com
If a Mormon can come to your church and interact with your pastor, and come out believing that they both share the same faith, you might need to find yourself a new church.
(Continue reading…)
Jul
By Chad Davidson
A new biography is raising questions about the life and relationships of Dietrich Bonhoeffer, who was a German Lutheran pastor, theologian, and anti-Nazi dissident whose book, "The Cost of Discipleship," has become a modern classic. He was hanged on April 9, 1945 for his part in the attempted assassination of Adolf Hitler. Bonhoeffer was engaged to a woman at the time of his execution, observing that he had lived a full life even though he would die a virgin.
But in the biography, "Strange Glory: A Life of Dietrich Bonhoeffer," released in 2014 from University of Virginia religious studies professor Charles Marsh, it implies that Bonhoeffer may have had a same-sex attraction to his student, friend and later biographer Eberhard Bethge. While reviewers of the book have said that Marsh seems to try a little too hard to slant the evidence, it should be of no surprise that liberals are swooning over his book.
Not only did The Washington Post and The Huffington Post report on the book, but of course liberal, pro-choice, vehement heretic, Frank Schaeffer, also jumped all over this with an article titled, "Dietrich Bonhoeffer Was Flamingly Gay — Deal With It." While Schaeffer says that this book "unequivocally confirms" that Bonhoeffer was gay, could it also be likely that the liberal theologian is actually harboring a homosexual propagandist technique?
(Continue reading…)
May
By Joe Schimmel
On Friday, May 23, 2014, Elliot Rodger, a disgruntled 22-year-old filled with pent up rage over being spurned by beautiful girls, exploded in rage, leaving seven dead and several others wounded. The massacre took place in Santa Barbara California; which is truly one of the most beautiful places in the United States where mountains slope down into the ocean.
The young gunman targeted the Isla Vista area of Santa Barbara, which is known for rampant drug and alcohol use, as well as a popular pick up area for many of the college students in the area. Just last month, police in Isla Vista made 130 arrests during spring break, as they squared off with violent youth who were throwing bottles and overturning vehicles.
Elliot Rodger was the son of the assistant director for The Hunger Games movies. I find this tragically ironic, as The Hunger Games are largely the glorification of young people killing each other at an annually televised death match, orchestrated by a fascist, totalitarian regime.
Elliot Rodger and PUAHate
Rodger was motivated by a deep hatred for both men and women, owing to his frustration with his inability to attract women with whom he desperately want to have sex. He was a member of an "Anti-Pickup-Artist" forum at PUAHate.com, where members often share their resentment for women who have rejected them and against dating experts who they feel have failed or deceived them. Rodger also sounds like an MRA (Men's Rights Activists) member when he uses terms like "inferior man," etc.
Apr
NBA OWNER BANNED FOR LIFE
The childhood idiom "Sticks and stones may break my bones, but words will never hurt me" could not be further from the truth. While it may be used to attempt to comfort those being bullied, it merely puts a band-aid on a bullet wound. The Bible actually warns us "Death and life are in the power of the tongue" (Proverbs 18:21).
As far as Los Angeles Clippers' owner Donald Sterling goes, his tongue has bought him a lifetime ban from the team he bought in 1981. While we will not use this as a piece to debate whether the NBA did the proper thing concerning how they handled a recorded, private conversation, we will point out that the words that were recorded showed the condition of this man's heart. As we are told by Jesus Himself, "The good man out of the good treasure of his heart brings forth what is good; and the evil man out of the evil treasure brings forth what is evil; for his mouth speaks from that which fills his heart" (Luke 6:45).
Not only was Sterling recorded speaking in an arrogant and racist fashion in a conversation with his girlfriend, often seen with him at basketball games, but it also showed forth his marital infidelity. That's right! It was not Mr. Sterling's wife, Rochelle Stein (whom he has been married to since 1955) who recorded the now infamous conversation. It was the man's mistress who ended up exposing the conversation that led to his demise. (…your sin will find you out. Numbers 32:23)
While Mr. Sterling's lifetime ban may keep him from basketball games, this is not the final judgment this man will have concerning his tongue. "But I tell you that every careless word that people speak, they shall give an accounting for it in the day of judgment" (Matthew 12:36). Mr. Sterling, as well as all of us, will give an account for every idle word that is spoken. Let us make sure that we bring forth life to those we speak to, speaking words of truth, loving our neighbor as ourself, and remembering that "There is neither Jew nor Greek, there is neither slave nor free man, there is neither male nor female; for you are all one in Christ Jesus" (Galatians 3:28).
Apr
Multiple news sites are reporting that a lawsuit has been filed which alleges X-Men director, Bryan Singer, drugged and raped an underage boy.
The plaintiff, Michael Egan, says he was 17 years old when he met Singer through a Hollywood sex ring run by Digital Entertainment Network founder Marc Collins-Rector, a convicted sex offender who pled guilty to luring minors across state lines for sex in 2004.
As Pastor Joe Schimmel pointed out in his exclusive interview with Gay Christian Movement Watch, the director has been subliminally packing his X-Men movies with his pro-homosexual agenda.
"Openly gay X-Men Director, Bryan Singer, has not only directed most of the X-Men movies but recruited openly gay activist actor Ian McKellen, to star as Magneto, by convincing him that mutants were comparable to struggling gays. McKellen stated "I think he expected that I was going to consider it a not posh-enough job," but revealed that he was told that X-Men is really about Lesbain, Gay, Bisexual and Transgender people. "I thought he was right," says McKellen. "It's not just a fantasy story. It's a parable." McKellen is a co-founder of the LGBT gay activist group Stonewall."
Here are the words of Michael Egan, the man accusing the director of the latest X-Men series, Bryan Singer, of charges that the filmmaker was part of a Hollywood band of gay men that plied young boys with drugs and booze, and used the boys' desire to catch a break in the industry to exploit them as sex toys:
"I can now stand in front of all of you today and say, I am a survivor of childhood sexual abuse," he added. "Some people don't have a voice to say that. Some end up dead."
The words of Egan paint a sad picture of the reality of what happens to young men who are exposed to this sort of treatment. What much of the public doesn't realize is that these same filmmakers, who are luring young boys into houses to exploit them sexually, have also been attacking our own ideologies under the guise of entertainment.
As pointed out by the president and founder of Good Fight Ministries, Pastor Joe Schimmel, "Humans are very impressionable and easily led by the liberal media. Television shows and movies have been a powerful weapon in Satan's arsenal to erode godly morals among the American populace."
Click here to read Joe's extensive look at the gay agenda going on in Hollywood. >>
***
Apr
By Joe Schimmel
Peaches Geldof, the daughter of rocker/activist Bob Geldof and devotee of Satanist Aleister Crowley, was found dead at her home in England on Monday, April 7, 2014 at the young age 25. Tragically, death seems to have gripped Peaches' life before her own demise. Just a day earlier, Peaches posted a photo of herself with her late mom, Paula Yates, who died of an overdose of heroin in 2000. In 1997, Yates' boyfriend, INXS frontman Michael Hutchence, who sang "Devil Inside," committed suicide.
Peaches loved to encourage other people to look at the works of Aleister Crowley and just a few weeks before her untimely death she posted a picture of Satanist Aleister Crowley's book Magick, alongside his satanic maxim "Do what thou wilt," on March 16, 2014. She also tweeted a picture of bookshelves loaded with books by Aleister Crowley, including books that advocate human sacrifice and Crowley's, "The Diary Of A Drug Fiend."
Apr

A video review by Good Fight Ministries' Joe Schimmel about the film "Noah" starring Russell Crowe and directed/co-written by Darren Aronofsky released on March 28, 2014.
Mar
By Joe Schimmel
Did you know, according to Hollywood, that the main reason God destroyed the ancient world with a flood was because of a lack of environmental activism and overpopulation? Did you know that Noah was a liberal eco-terrorist and the world's "first environmentalist"? Did you know that Noah was really a callous, dark person? Did you know that Noah was a drunken, axe-wielding murderer? Did you know that Noah threatened to kill his eldest son's wife and her unborn daughter, because he didn't want the earth to be repopulated? Did you know that Noah's old pal Methuselah (really old pal) was a witch doctor who guided Noah spiritually? Did you know that Noah enlisted the help of Satan's fallen angels to protect him while building the ark?
What? You didn't know these things? Weren't you listening in Sunday school as a child? Did you miss all of this when you first read the biblical account of Noah and the great flood in the book of Genesis? Of course you didn't miss these things, because they never happened! The Noah movie, released by Paramount Pictures on March 28th, 2014, will not be the first film used by the liberal Hollywood elite to target Christians and exploit, politicize and twist biblical truth. Nor will it be the last time Hollywood engages in a colossal effort, to the tune of a $160 million, to deceive and make a buck off the faithful. (Source)
The reason I have entitled this article "The Noah Movie Deception and the Last Days" is because Christians are being herded like lost sheep to see a movie which does not reflect its biblical billing. Many, after viewing Paramount's misleading trailer and reading their bogus claim that the movie "is inspired by the story of Noah" and "is true to the essence, values, and integrity of a story that is a cornerstone of faith for millions of people worldwide," (Source) are in for a very rude awakening!
Who are you to believe? Paramount, who wants to make big money off of unsuspecting Christians on their whopping investment, or Noah director, Darren Aronofsky, who blatantly admits about the movie "Anything you're expecting, you're f**king wrong," and "Noah is the LEAST BIBLICAL film ever made." (Source)
Continue reading the full article here >>
Feb
By Chad Davidson
[Editor's Note] With Miley Cyrus back in the headlines (was she ever gone?) due to the recent launch of her Bangerz Tour, we thought we'd share an article based on the Instagram post she shared on her account back in January 2014. Speaking of Cyrus' Bangerz Tour, it has been reported that her management has been flooded with complaints from parents because her show is like a "porn show." (She even simulates fellatio with a Bill Clinton impersonator!) She is also giving away 24k gold-leaf rolling papers (used to make marijuana joints). Miley took to her Twitter account and said the following, "You can't say I didn't warn you…Save your complaints for the McDonalds drive thru when they forget the 'fries with that.'"
***
In early January 2014, Miley Cyrus turned to her Instagram account to let everyone know about Jesus! Don't get too excited though; it is actually to tell others what they should believe about Jesus. Here are the words from the picture that was posted:
"Jesus was a radical nonviolent revolutionary who hung around with lepers hookers and crooks; wasn't American and never spoke English; was anti-wealth, anti-death penalty anti-public prayer (M 6:5); but was never anti-gay, never mentioned abortion or birth control, never called the poor lazy, never justified torture, who never fought for tax cuts for the wealthiest Nazarenes, never asked a Leper for copay; and was a long-haired brown-skinned homeless community-organizing anti-slut-shaming middle eastern Jew."
Feb
By Joe Schimmel
The late actor, Philip Seymour Hoffman, fearing for his life due to alcohol and drug abuse, admitted himself into rehab at the young age of 22. Several years later, at the age of 46, he was found dead on Super Bowl Sunday, February 2, 2014 in a Manhattan apartment with a syringe still stuck in his arm.
Hoffman, who won an Oscar for portraying the author Truman Capote in the 2005 film "Capote," was described on the front page of the New York Times obituary as "perhaps the greatest actor of his generation."
Law enforcement officials disclosed that they discovered 72 heroin bags, with 49 of the bags still full of heroin, in Hoffman's apartment. They also revealed that they found four bags of white powder believed to be cocaine. According to sources, the private diaries of Hoffman that were found in his apartment reveal that he was seriously battling demons that he believed were threatening his life. The voices of these demons could not be quelled through hardcore drugs or Narcotics Anonymous meetings.
Heartbreaking stories like the destruction of Philip Hoffman happen multiple times everyday in our neighborhoods throughout the United States and much of the world. Many are searching for victory as Hoffman did at the age of 22, only to find that users of certain drugs like Heroin and Methamphetamines have huge recidivism rates.
True genuine victory over the world system, the sinful flesh and the devil himself only comes through a personal relationship with the Lord Jesus Christ, who "was manifested to destroy the works of the devil" (1 John 3:8).
Owing to the fact that millions of people's lives are being destroyed by drugs like heroin, and that young people are dropping like flies due to the heroin epidemic, I have written a tract from a biblical perspective to combat Satan's seduction through heroin. I hope and pray that this tract, "The Horrors of Heroin," will find its way into the hands of many people and, that through it, they might find the truth that will set them free through a personal relationship with the Lord and Savior Jesus Christ. May the Lord open our eyes to the reality of Satan's lies and our need for a relationship with God though Jesus Christ…
THE HORRORS OF HEROIN
Heroin is back with a vengeance and has risen to epidemic proportions among young people in Southern California as well as other places in the United States. Heroin claimed the lives of 14 people in the relatively small community of Simi Valley, CA in 2011, where its usage has skyrocketed by an incredible 140% in the last three years alone.
Many young users start with gateway drugs like Oxycontin, Xanax or Marijuana and then turn to heroin because the "high" is more intense for only a fraction of the cost. However, heroin is a pied piper that promises bliss, but leads those it deceives down the road of death and destruction. Heroin not only poisons the mind, body and soul, but also kills precious relationships with family and friends.
Many people who use drugs like heroin falsely believe they will be one of the "lucky ones" who will escape sudden death, only to find out (too late) that such drugs are merciless and impartial with regard to whose lives they claim.
Continue reading the full article here >>
Older Posts »