eNewsletter
Links

Click RSS logo above
to subscribe to this blog!
Topics
Archives
Resources
Christmas Special
20% DISCOUNT ON ALL ORDERS!
Simply enter the Special Coupon Code "Christmas" when checking out.
Shop now! >>
Featured Resource

LEFT BEHIND OR LED ASTRAY?
Examining the origins of the secret pre-tribulation rapture. Learn More >>



Featured Resource




THE SUBMERGING CHURCH
A closer look at the Emergent Church, its leaders, their teachings and where it is all headed in light of bible prophecy. Learn More >>

Other Products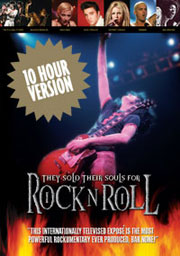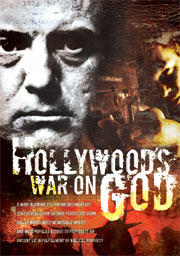 Nov
Watch the latest roundtable discussion featuring Joe Schimmel, Jacob Prasch and John Haller. This is our official response to Dr. Thomas Ice, who appeared on The Berean Call Radio Show hosted by T.A. McMahon to discuss the rapture. During the show Dr. Ice accepted the challenge to collect on our $10,000 offer to produce a single verse or passage of scripture which clearly teaches that the rapture happens before the tribulation. We break down the passage of scripture Dr. Ice used in his attempt to collect on our challenge.
Oct
When we became followers of Jesus Christ there were many practices we put behind us; lying, immorality, drunkenness, brawling, etc. We accepted the clear teaching of Holy Scripture that a believer should not make such habits a practice in his life. Many, however, feel that the bible is not so clear in condemning the believer's participation in the celebration of Halloween. They would say that it is a "gray area" where each man must be convinced in his own mind. Is this true? Let us examine, from a biblical and historical perspective, what the bible has to say about the revelry of October 31st.
(Continue reading…)
Oct
By Chad Davidson
Brian "Head" Welch, I want you to know that before I began writing this I prayed for you and your family. You may never read this, so I take solace in the fact that God will be listening to my prayers for you and He always answers according to His will. I also spent time praying for the entire band of Korn, who happened to have been, before I knew Christ, one of my favorite bands. I used to listen to you guys before wrestling matches in high school. I would blast it in my car while driving to a party. I even went with a friend to go steal your CD's at the local Target store because I didn't have any money to buy them when I was in middle school.
Continue reading the story here >>
Oct
By Joe Schimmel
Just a month after Justin Bieber made headlines for allegedly groping a Playboy Bunny, and amidst another potential scandal wherein a teen model, by the name of Bailey Scarlett, claimed he hit on her after her drink was allegedly drugged at a party he hosted in Melbourne Australia, he is in the headlines again for his claim to be a Christian. Beiber was baptized last year after a video of racist remarks became public and many wondered if it was simply damage control or a public relations offering. In Bieber's latest potential scandal, with regard to the teen he allegedly hit on after she had allegedly been drugged at his party – whether her drink was drugged or not – do Christians have parties where they serve teens Vodka?
Continue reading the story here >>
Sep
Left Behind or Led Astray? Examining the Origins of the Secret Pre-Tribulation Rapture
Take a fascinating journey with us as we examine the shocking origins of the secret, pre-tribulation rapture doctrine. You will be amazed as we look into admissions by pre-tribulation leaders who admit that the theory is without clear biblical and historical merit. Join us as we discover the origins of this relatively new doctrine, explore its possible origins among mystics, Jesuits and theologians, and how this doctrine was ultimately disseminated throughout the church. You will be surprised by our stunning conclusion. Get your copy of today!
Features expert commentary from:
David M. Bennett, Dave MacPherson, Dr. Mark Patterson, Jacob Prasch, Joel Richardson
Learn more and buy the DVD at www.leftbehindorledastray.com
Jun
By Joe Schimmel
Exclusive to WND.com
It was reported recently that Rachel Dolezal, the president of the Spokane, Washington, chapter of the NAACP, has erroneously claimed for years to be African-American. However, according to her parents, the reality is that the 37-year-old is not black after all. Dolezal's parents provided proof to the press in the form of a birth certificate to show that Dolezal was born in Montana and listed as white. Rachel Dolezal – whose earlier photos evidence white skin, blond hair and blue eyes – is actually from Czech and German descent.
Dolezal has allegedly lied about many other details of her past, including her claim that she was born in a tepee and that her parents beat her with a baboon whip based on her skin color. However, her parents stated, "She is fabricating a very false and malicious lie." Dolezal has used her claim to be African-American to rise not only to leadership in the NAACP, but to become an adjunct professor of Africana Studies at Eastern Washington University.
Continue reading the story here >>
May
By Joe Schimmel
Believe it or not, Fox Television is getting ready to air a new television show called Lucifer, which actually portrays Satan as a likable and benevolent being. We are told "the TV series centers on Lucifer who, bored and unhappy as the Lord of Hell, resigns his throne and abandons his kingdom for the gorgeous, shimmering insanity of Los Angeles, where he gets his kicks helping the LAPD punish criminals." (Source)
Those who know God's Word should be aware that the entire premise of the show is packed with lies, and why not? It is a show glorifying Lucifer, who Jesus called "the father of lies" (John 8:44).
Continue reading the story here >>
Feb
By Chad Davidson
My first encounter with the E. L. James' best seller, Fifty Shades of Grey, came on a flight home from my honeymoon with my wife. There was a middle-aged woman sitting beside us on the plane and my wife struck up a conversation with her. She was an elementary school teacher and a professing Christian who had been on an all-ladies trip with some of the other teachers from her school. At one point my wife noticed a book that she had been reading and asked her what it was. With her face as red as could be, she told us that it was probably not a good book to be reading, but she just couldn't put it down. I had never heard of the book and neither had my wife, so we didn't really understand what she was talking about. But we knew that there was obviously something wrong with it, as we saw her conviction setting in.
To get an idea of what the book is, without having to read the raunchy tale, look no further than the secular critics of the book. As Dave Barry of Time magazine writes, "So what kind of book is Fifty Shades of Grey? I would describe it, literary genre–wise, as 'a porno book'." It has even been given the title of "Mommy Porn" by some of its critics. But it doesn't stop there.
Continue reading the story here >>
Feb
Year after year it appears that the Grammy's and other music awards shows are becoming more and more of a love fest for Satan. Watch Joe Schimmel's review of what has been happening.
Feb
Katy Perry has drawn in millions of unsuspecting, young fans into her web with her seemingly fun loving, innocent, bubble gum persona. But as with so many other leading artists in the satanically dominated music industry, there is far more to Katy Perry than meets the eye, as under her bright persona lies great darkness.
"I don't believe in a heaven or a hell, or an old man sitting on a throne. I believe in a higher power bigger than me because that keeps me accountable…I'm not Buddhist, I'm not Hindu, I'm not Christian…" –Katy Perry, Marie Claire Magazine
The uncut Vimeo version can also be seen on our official Good Fight Vimeo channel:
http://vimeo.com/goodfightmin
Older Posts »