eNewsletter
Links

Click RSS logo above
to subscribe to this blog!
Topics
Archives
Resources
Featured Resource

LEFT BEHIND OR LED ASTRAY?
Examining the origins of the secret pre-tribulation rapture. Learn More >>



Featured Resource




THE SUBMERGING CHURCH
A closer look at the Emergent Church, its leaders, their teachings and where it is all headed in light of bible prophecy. Learn More >>

Other Products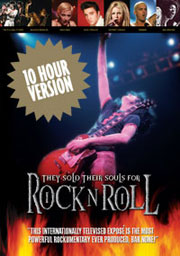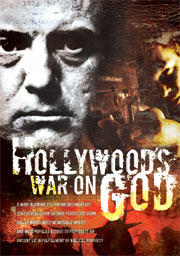 Sep
Take a fascinating journey with us as we examine the shocking origins of the secret, pre-tribulation rapture doctrine. You will be amazed as we look into admissions by pre-tribulation leaders who admit that the theory is without clear biblical and historical merit. Join us as we discover the origins of this relatively new doctrine, explore its possible origins among mystics, Jesuits and theologians, and how this doctrine was ultimately disseminated throughout the church. You will be surprised by our stunning conclusion.
Features expert commentary from:
David M. Bennett, Dave MacPherson, Dr. Mark Patterson, Jacob Prasch, Joel Richardson
Learn more and buy the DVD at www.leftbehindorledastray.com
Jun
By Joe Schimmel
Exclusive to WND.com
It was reported recently that Rachel Dolezal, the president of the Spokane, Washington, chapter of the NAACP, has erroneously claimed for years to be African-American. However, according to her parents, the reality is that the 37-year-old is not black after all. Dolezal's parents provided proof to the press in the form of a birth certificate to show that Dolezal was born in Montana and listed as white. Rachel Dolezal – whose earlier photos evidence white skin, blond hair and blue eyes – is actually from Czech and German descent.
Dolezal has allegedly lied about many other details of her past, including her claim that she was born in a tepee and that her parents beat her with a baboon whip based on her skin color. However, her parents stated, "She is fabricating a very false and malicious lie." Dolezal has used her claim to be African-American to rise not only to leadership in the NAACP, but to become an adjunct professor of Africana Studies at Eastern Washington University.
Continue reading the story here >>
May
By Joe Schimmel
Believe it or not, Fox Television is getting ready to air a new television show called Lucifer, which actually portrays Satan as a likable and benevolent being. We are told "the TV series centers on Lucifer who, bored and unhappy as the Lord of Hell, resigns his throne and abandons his kingdom for the gorgeous, shimmering insanity of Los Angeles, where he gets his kicks helping the LAPD punish criminals." (Source)
Those who know God's Word should be aware that the entire premise of the show is packed with lies, and why not? It is a show glorifying Lucifer, who Jesus called "the father of lies" (John 8:44).
Continue reading the story here >>
Feb
By Chad Davidson
My first encounter with the E. L. James' best seller, Fifty Shades of Grey, came on a flight home from my honeymoon with my wife. There was a middle-aged woman sitting beside us on the plane and my wife struck up a conversation with her. She was an elementary school teacher and a professing Christian who had been on an all-ladies trip with some of the other teachers from her school. At one point my wife noticed a book that she had been reading and asked her what it was. With her face as red as could be, she told us that it was probably not a good book to be reading, but she just couldn't put it down. I had never heard of the book and neither had my wife, so we didn't really understand what she was talking about. But we knew that there was obviously something wrong with it, as we saw her conviction setting in.
To get an idea of what the book is, without having to read the raunchy tale, look no further than the secular critics of the book. As Dave Barry of Time magazine writes, "So what kind of book is Fifty Shades of Grey? I would describe it, literary genre–wise, as 'a porno book'." It has even been given the title of "Mommy Porn" by some of its critics. But it doesn't stop there.
Continue reading the story here >>
Feb
Year after year it appears that the Grammy's and other music awards shows are becoming more and more of a love fest for Satan. Watch Joe Schimmel's review of what has been happening.
Feb
Katy Perry has drawn in millions of unsuspecting, young fans into her web with her seemingly fun loving, innocent, bubble gum persona. But as with so many other leading artists in the satanically dominated music industry, there is far more to Katy Perry than meets the eye, as under her bright persona lies great darkness.
"I don't believe in a heaven or a hell, or an old man sitting on a throne. I believe in a higher power bigger than me because that keeps me accountable…I'm not Buddhist, I'm not Hindu, I'm not Christian…" –Katy Perry, Marie Claire Magazine
The uncut Vimeo version can also be seen on our official Good Fight Vimeo channel:
http://vimeo.com/goodfightmin
Dec
By Joe Schimmel
If you are planning on going to see Ridley Scott's new movie Exodus: Gods and Kings in the hopes that it will at least be somewhat faithful to the biblical account of the Exodus, you might not want to waste your hard earned money, because it is definitely nothing like Cecil B. DeMille's 1956 epic The Ten Commandments starring Charlton Heston.
Even though the original Ten Commandments movie used some artistic license, it did not go out of its way to reflect an atheistic directors own feelings about the Exodus in ascribing certain miracles to natural disasters, as Ridley Scott has done in Exodus: Gods and Kings!
A newly released survey by Christian News Service found in a group of 1200 respondents that "80 percent of the Christian community and 74 percent of non-Christians plan to see the upcoming 'Exodus' movie if it remains true to biblical accounts. However, 69 percent of Christians and 68 percent of non-Christians reported it would be 'totally unlikely' for them to see the film if it was not Biblically accurate."
Continue reading the story here >>
Oct
By Joe Schimmel
[Editor's Note: Each year we receive many questions concerning Halloween. The following article helps to answer these questions, which is why we like to re-post this thorough examination of Halloween each year. We pray it helps in your discernment about this "holiday."]
When we became followers of Jesus Christ there were many practices we put behind us; lying, immorality, drunkenness, brawling, etc. We accepted the clear teaching of Holy Scripture that a believer should not make such habits a practice in his life. Many, however, feel that the bible is not so clear in condemning the believer's participation in the celebration of Halloween. They would say that it is a "gray area" where each man must be convinced in his own mind. Is this true? Let us examine, from a biblical and historical perspective, what the bible has to say about the revelry of October 31st.
Oct
By Joe Schimmel
I would like to give you 10 reasons not to waste your money on the new Left Behind movie starring Nicholas Cage, which is a reboot of the first Left Behind movie which starred Kirk Cameron. I personally had serious problems with the movie from a theological, evangelical, eschatological and soteriological standpoint.
1. The movie was cheap. Now when I say "cheap," I'm not talking about the fact that it was filled with cheesy special effects, poor production value, slow pacing, bad acting and that it quite honestly fell flat. I'm not even talking about the fact that it was given horrible reviews, including only a 3 out of 10 rating by Rotten Tomatoes. It was really cheap because the movie exploited a midget by playing into nearly every stereotype imaginable in developing his character. He is depicted as the running joke throughout the movie, not only because he is too short to place his luggage over his head in the airplane, but because he is defensive about his height throughout, and at the end of the movie he is literally punted down the airplane's slide because he fears going down it like the "big" people. It is sad to see that a so-called "Christian" movie is so willing to exploit stereotypes far beyond what most secular movies even dare to do!
Continue reading the story here >>
Aug
By Joe Schimmel
Our staff at Good Fight Ministries posted the following on our Facebook page on Wednesday, August 20, 2014: "Glenn Beck stops by Joel Osteen's church!"
"…we spent Sunday morning with our religion followed by a service at Joel Osteen's Lakewood Church in Houston. I spoke with Joel and Victoria before and after the service. They are always so kind and gentle. While again, we might disagree on "religion", just as I might have with the Archbishop, we are in total agreement on faith." –Glenn Beck, "Are we a nation divided?" August 18, 2014, glennbeck.com
If a Mormon can come to your church and interact with your pastor, and come out believing that they both share the same faith, you might need to find yourself a new church.
(Continue reading…)
Older Posts »