eNewsletter
Links

Click RSS logo above
to subscribe to this blog!
Topics
Archives
Resources
Featured Resource

THE SUBMERGING CHURCH
A closer look at the Emergent Church, its leaders, their teachings and where it is all headed in light of bible prophecy. Learn More >>

Other Products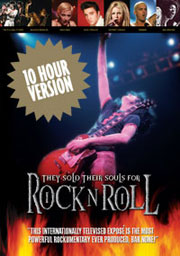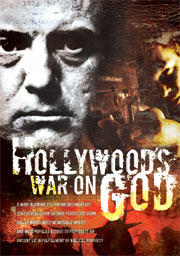 Feb
Beyonce is one of the hottest artists on the scene today. But as we'll see, there is something sinister behind her success, as Beyonce even admits, and millions of fans are clueless as to who they are actually "worshiping."
WARNING: For mature audiences. Some video may be inappropriate to some viewers.
Oct
Michael Jackson and the Moral Decline of America
With the film release of "Michael Jackson: This Is It" on October 28, 2009, the King of Pop is still receiving idolatrous praise by many in the liberal media, despite the preponderance of evidence suggesting that he was a child rapist. Tragically, as we have learned through the Roman Polanski saga, if you have been anointed by the liberal media and have even a modicum of talent, they will give you a free pass to rape America's children.
Stacy Brown, co-author of "Michael Jackson: The Man Behind the Mask," illustrates how even fans who acknowledged Jackson's guilt seemed to give Jackson a pass because he could sing and dance. Brown admits, "Let's face it, I'm not one to believe that Michael was innocent of molesting children, but he was never convicted." However, despite her belief that Jackson was guilty of child molestation, the star-struck Brown praises Michael Jackson as "Elvis, the Rolling Stones, Frank Sinatra, and the Beatles all rolled into one." Should we place OJ Simpson on a pedestal because of his incredible running ability and conclude, "Let's face it, I'm not one to believe that OJ was innocent of murdering people, but he was never convicted?" (Continue reading…)
Jun
A Closer Look at the Glendale, AZ Stabbings
by Tony Palacio
Ephesians 6:12 states,
"For our struggle is not against flesh and blood, but against the rulers, against the authorities, against the powers of this dark world and against the spiritual forces of evil in the heavenly realms."
On May 30th, 2009, just before 4:00AM, 29-year-old Michael Miller of Glendale, AZ stabbed his wife and 10-year-old daughter to death after screaming Eminem lyrics. He also proclaimed to his victims, "Here comes Satan, I'm the anti-Christ, I'm going to kill you." His 4-year-old son survived being stabbed 11 times. Miller told detectives that he was possessed and that he visualized his wife, Adreanna, as a demon. (Continue reading…)
Mar
Lessons from the Alabama Massacre
In the wake of Alabama's worst mass shooting in the state's history, many Americans have been left dumbfounded as the nation mourns and wonders how a young man could murder 11 people in cold blood. Many are still shocked that mass school shooting and murder sprees have become common place in the United States, and I ask: "Why?"
Michael McLendon, 28, the man responsible for the multiple murders, actually had a hit list with names on it that ranged from corporations – that he claimed had "done him wrong" – to his own mother! The gunman's pent up anger exploded into a hateful onslaught of rage and revenge as he shot down some of those on his hit list, as well he apparently took random shots at bystanders, which included a mother and her four-year-old little girl. (Continue reading…)
Jan
"If U Seek Amy"
Oops she did it again! After Britney Spears spent time working herself back into the good graces of unsuspecting parents who had grown weary of her descent into darkness, and decided they weren't going to let her take their children down with her, she's at it all over again! Like a snake that has recoiled and regained its equilibrium after striking its victim only to strike again, Britney has served up more toxic venom for millions of unsuspecting parents and children. Allmusic described her new song, If U Seek Amy, from her latest album Circus, as an "exercise in crass commercial carnality", a "trashy stomper" and "nakedly vulgar". Allmusic further acknowledged that Britney, "never was this explicit" before, and that her new single, If U Seek Amy, is a "Katy Perry-styled" song. Katy Perry, whose own suggestive song, "I Kissed a Girl", incidentally is believed to promote lesbianism among young girls.
In her newest hit, If U Seek Amy, Spears employs a cheap play on words when singing the part of the chorus that repeats the title of her track. When she sings "If U Seek Amy" she sounds as if she is deliberately and emphatically spelling out the "F" word. (Continue reading…)
Jan
I will be posting blogs on a more regular basis, which will be based on current events and news items as they arise. Stay tuned!

God bless!
Joe