eNewsletter
Links

Click RSS logo above
to subscribe to this blog!
Topics
Archives
Resources
Christmas Special
20% DISCOUNT ON ALL ORDERS!
Simply enter the Special Coupon Code "Christmas" when checking out.
Shop now! >>
Featured Resource
LEFT BEHIND OR LED ASTRAY?
Examining the origins of the secret pre-tribulation rapture.
Learn More >>
Featured Resource
THE SUBMERGING CHURCH
A closer look at the Emergent Church, its leaders, their teachings and where it is all headed in light of bible prophecy.
Learn More >>
Other Products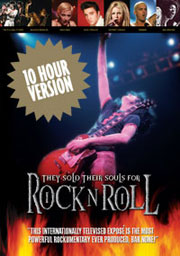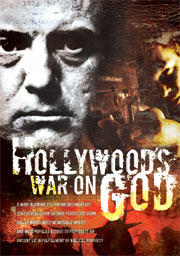 Mar
by Frank York
The America Life League's video exposé of Planned Parenthood called "Hooking Kids on S**" was pulled from YouTube because of an ex-intern who worked at Planned Parenthood.
ALL, however, has posted "Hooked on S** II." The new video reveals how in 1969, Planned Parenthood planned an official policy of restructuring the family, promoting forced abortions, and encouraging increased homos**uality.

According to ALL Executive Director Paul Rondeau: "Even people who thought they knew better were shocked by how Planned Parenthood promotes s** to youngsters."
Planned Parenthood uses pornographic images, contests, cartoons and workshops to encourage s**ual activity at very early ages when sexual addiction can begin.
Rondeau notes: "Obamacare is structured to guarantee that Planned Parenthood will put this in K-12 schools. So, of course, Planned Parenthood will now deny its strategy is to restructure the family by changing how children view s**."

WARNING: Video Contains Sexual Images Not Suitable For Children

For a story which is related to this video, please visit Jill Stanek's website to read this stunning article… (Note: Graphic images are shared further exposing Planned Parenthood)