eNewsletter
Links

Click RSS logo above
to subscribe to this blog!
Topics
Archives
Resources
Christmas Special
20% DISCOUNT ON ALL ORDERS!
Simply enter the Special Coupon Code "Christmas" when checking out.
Shop now! >>
Featured Resource

LEFT BEHIND OR LED ASTRAY?
Examining the origins of the secret pre-tribulation rapture. Learn More >>



Featured Resource




THE SUBMERGING CHURCH
A closer look at the Emergent Church, its leaders, their teachings and where it is all headed in light of bible prophecy. Learn More >>

Other Products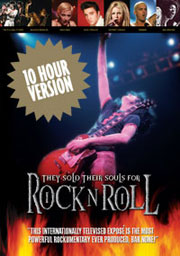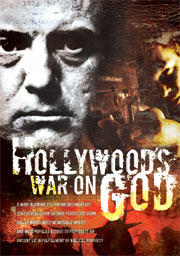 Oct
By Chad Davidson
Brian "Head" Welch, I want you to know that before I began writing this I prayed for you and your family. You may never read this, so I take solace in the fact that God will be listening to my prayers for you and He always answers according to His will. I also spent time praying for the entire band of Korn, who happened to have been, before I knew Christ, one of my favorite bands. I used to listen to you guys before wrestling matches in high school. I would blast it in my car while driving to a party. I even went with a friend to go steal your CD's at the local Target store because I didn't have any money to buy them when I was in middle school.
Continue reading the story here >>
Oct
By Joe Schimmel
Just a month after Justin Bieber made headlines for allegedly groping a Playboy Bunny, and amidst another potential scandal wherein a teen model, by the name of Bailey Scarlett, claimed he hit on her after her drink was allegedly drugged at a party he hosted in Melbourne Australia, he is in the headlines again for his claim to be a Christian. Beiber was baptized last year after a video of racist remarks became public and many wondered if it was simply damage control or a public relations offering. In Bieber's latest potential scandal, with regard to the teen he allegedly hit on after she had allegedly been drugged at his party – whether her drink was drugged or not – do Christians have parties where they serve teens Vodka?
Continue reading the story here >>
Feb
Year after year it appears that the Grammy's and other music awards shows are becoming more and more of a love fest for Satan. Watch Joe Schimmel's review of what has been happening.
Feb
Katy Perry has drawn in millions of unsuspecting, young fans into her web with her seemingly fun loving, innocent, bubble gum persona. But as with so many other leading artists in the satanically dominated music industry, there is far more to Katy Perry than meets the eye, as under her bright persona lies great darkness.
"I don't believe in a heaven or a hell, or an old man sitting on a throne. I believe in a higher power bigger than me because that keeps me accountable…I'm not Buddhist, I'm not Hindu, I'm not Christian…" –Katy Perry, Marie Claire Magazine
The uncut Vimeo version can also be seen on our official Good Fight Vimeo channel:
http://vimeo.com/goodfightmin
Feb
By Chad Davidson
[Editor's Note] With Miley Cyrus back in the headlines (was she ever gone?) due to the recent launch of her Bangerz Tour, we thought we'd share an article based on the Instagram post she shared on her account back in January 2014. Speaking of Cyrus' Bangerz Tour, it has been reported that her management has been flooded with complaints from parents because her show is like a "porn show." (She even simulates fellatio with a Bill Clinton impersonator!) She is also giving away 24k gold-leaf rolling papers (used to make marijuana joints). Miley took to her Twitter account and said the following, "You can't say I didn't warn you…Save your complaints for the McDonalds drive thru when they forget the 'fries with that.'"
***
In early January 2014, Miley Cyrus turned to her Instagram account to let everyone know about Jesus! Don't get too excited though; it is actually to tell others what they should believe about Jesus. Here are the words from the picture that was posted:
"Jesus was a radical nonviolent revolutionary who hung around with lepers hookers and crooks; wasn't American and never spoke English; was anti-wealth, anti-death penalty anti-public prayer (M 6:5); but was never anti-gay, never mentioned abortion or birth control, never called the poor lazy, never justified torture, who never fought for tax cuts for the wealthiest Nazarenes, never asked a Leper for copay; and was a long-haired brown-skinned homeless community-organizing anti-slut-shaming middle eastern Jew."
Feb
By Joe Schimmel
At the 2014 Grammy's, like a snake shedding its skin, Katy Perry shed her bright, colorful, bubble gum image – that she'd so carefully honed to seduce countless innocent children – to publicly reveal the dark, witchy woman she has been successfully hiding for years. E! Online tweeted, "Um, did we just witness actual witchcraft during Katy Perry's ‪#Grammys performance?"
Perry, who had earlier promoted lesbianism in her song "I Kissed a Girl," could not have chosen a more appropriate time to reveal her witchy self, as the Grammy's were used to heavily propagate gay marriage on the masses. Macklemore, Ryan Lewis, Madonna and Mary Lambert performed the gay anthem, "Same Love," while Queen Latifa wed 33 couples, many of which were homosexual. Latifa was recently deputized by Los Angeles County to legally conduct wedding ceremonies.
Continue reading the full article here >>
Jan
By Joe Schimmel
In 2013 we released our eye-popping video, "Beyonce, The Super Bowl, Sasha & Satan" on YouTube documenting Beyonce and Jay-Z's promotion of blatant Satanism. Tragically, Beyonce still has not repented of her wickedness and she is only growing worse. The narcissistic and self-deification of the world's top pop stars is becoming more obnoxious and toxic with every passing day. This is par for the course, as the Lord revealed in His Word that "in the last days" men would be "lovers of self" (2 Timothy 3:1-7) and "mockers" of the one true God and His Word (2 Peter 3:3).
Beyonce, believe it or not, managed to mock Jesus Christ and exalt herself as though she were God… all in the same photo! Just as the New Year was coming to a close, a scantily clad Beyonce posted an Instagram snapshot of herself sitting seductively in front of a painting of Jesus and His disciples at the "Last Supper." The most blasphemous thing about the photo, however, is that Beyonce positions herself directly in front of Jesus in the depiction, effectively blocking Him out as though she is taking His place. God warns us in the Ten Commandments, "You shall not take the name of the LORD your God in vain, for the LORD will not hold him guiltless who takes His name in vain" (Exodus 20:7). Beyonce's pretentious supplanting of Christ with herself in the Lord's Supper is perhaps the worst way that one could take God's name in vain.
(Continue reading…)
Oct
By Chad Davidson
Many concertgoers were shocked to see a Jesus impersonator at the opening night of Kanye West's Yeezus Tour in Seattle last Saturday night [October 19, 2013]. The scene was set before West's performance of his 2004 Hit song "Jesus Walks". The Jesus character stepped on the stage to meet the Grammy® Award winning artist, to which West startlingly asks, "White Jesus, is that you? …Oh, s–t!"
What is Jesus doing on tour with Kanye? While chatting with San Francisco's Wild 94.9's "The JV Show," Kanye said of the appearance:
"One of the things I wanted to get across with that message, is that you can have a relationship with Jesus, that you can talk to Jesus. … In the same way as someone can have 'Jesus is my homeboy,' that is the way I would express it. In the way I create it is that you can have a relationship with Jesus. You can talk to him."
So with "Jesus" by his side on his Yeezus Tour (named after his latest album), we should expect to hear some heart-felt, wholesome, gospel filled songs, right? Not so much. As Jon Dolan of Rolling Stone put it, "Yeezus is the darkest, most extreme music Kanye has ever cooked up." With titles like, "Black Skinhead," "I'm In It" and "I Am a God," is it any surprise that many Christians are wondering what kind of talks he and Jesus could possibly be having?
(Continue reading…)
Sep
By John W. Whitehead
"In a market that sells high heels for babies and thongs for tweens, it doesn't take a genius to see that sex, if not porn, has invaded our lives. Whether we welcome it or not, television brings it into our living rooms and the Web brings it into our bedrooms." —Jessica Bennett, "The Pornification of a Generation"
There's a strange irony to the fact that on the same week of the 93rd anniversary of the ratification of the 19th amendment to the U.S. Constitution, a milestone achievement for the women's suffrage movement which resulted in women finally being able to vote, the headlines are dominated by the antics of pop star Miley Cyrus, who used this year's MTV Video Music Awards (VMA) as a forum for twerking, gyrating, stripping and other sexually defiant acts. Curiously enough, apart from concerns about Cyrus' questionable taste in dance moves, no one else seems to find this convergence the least bit jarring or incongruent.
(Continue reading…)
Jun
Ke$ha is one of pop music's hottest artists on the scene today. But what message is she spreading to countless young fans? Millions of her young impressionable fans are being introduced to overtly satanic themes, partying, promiscuity and more. Is this really what we want our kids exposed to?
WARNING: For mature audiences. Some footage may be inappropriate and/or offensive to some viewers.
Older Posts »